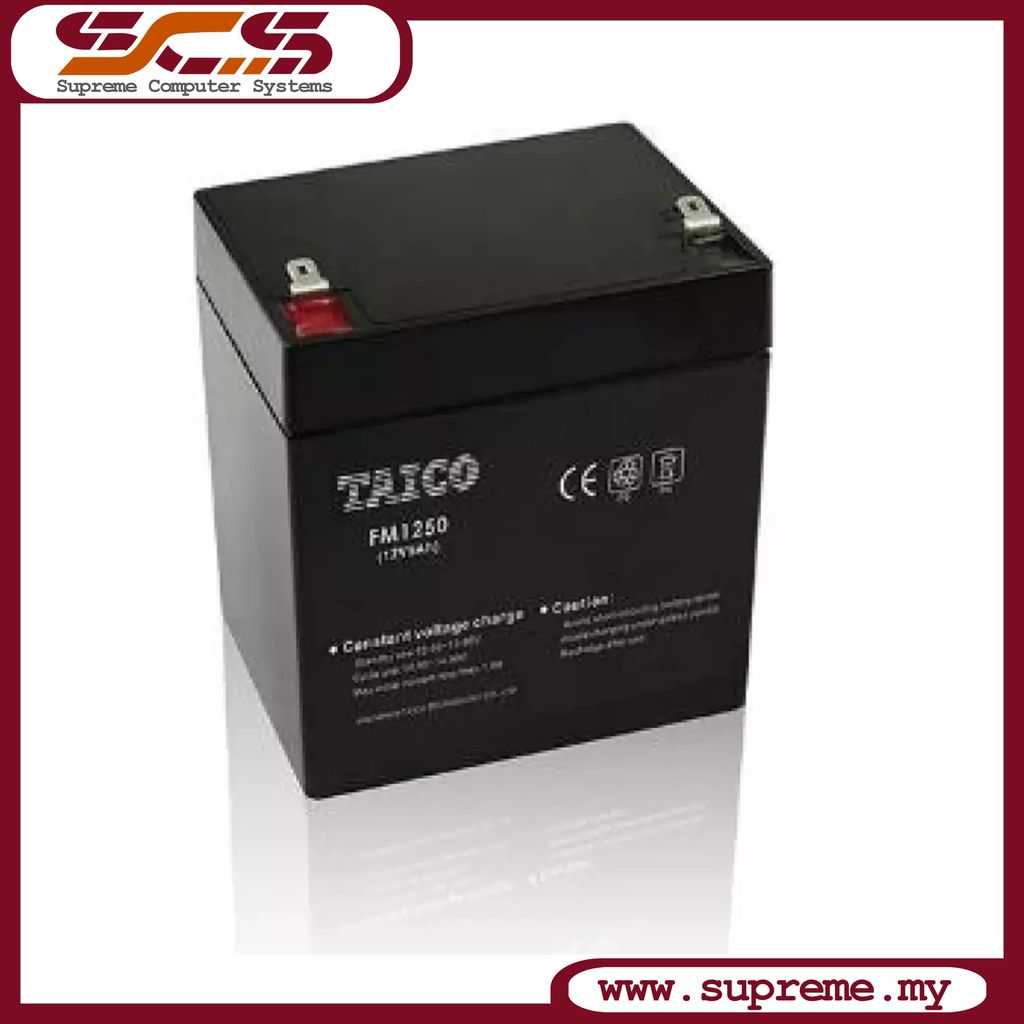 【TAICO】BACKUP BATTERY RECHARGEABLE SEALED LEAD ACID BATTERY (12V 5Ah) DURABLE UPS BATTERY
Specifications
1.Rechargeable battery Taico FM 1250 12v 5ah battery price
2.Solid Copper Terminals
3.Extra Safety
4.High quality
Typical Applications

1)Communication Systems: Switch, Microwave Stations, Mobile Base Stations, Data Centers, Radio and Broadcasting Stations.
2)Motivity Field: Robots, Electric Toys, Electric Tools & Portable Vacuum Cleaners
3)Solar & Wind Power Generation Systems
4)Signal System & Emergency Lighting Systems
5)EPS & UPS Systems
Characteristic
1) Maintenance-Free Operation
2) Good Discharging Ability
3) Long Service Life
4) Low Self Discharge
5) Environmental & Non-polluting
6) Safe & Reliable
Notice
1)Don't place near the hot source and don't place under the sunshine.
2)Don't charge in the sealed container.
3)No short circuit. It should be addition charge if you don't use, and single charge per three months, to avoid irreversible sulfating.
4)Don't store in the space of acid gas. You should be careful and regular check when use the battery. To avoid the battery don't work.
5)Don't put the battery in the fire, or it will explode.
Customer comments
| Author/Date | Rating | Comment |
| --- | --- | --- |